Economic Viability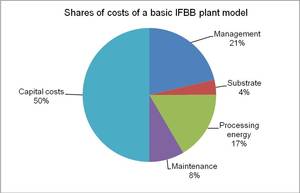 Investment calculations have shown that in suitable regional conditions the PROGRASS® concept permits a profitable utilisation of semi-natural grasslands. The economic profits of the approach is decisively influenced by the following factors:
Pellet / briquette price.

Location close to a biogas plant generating low-cost waste heat.

Close distances between plant and grassland sites.

Geographic proximity to an existing biomass pellet or briquette production facility (pellet blending) or to a biomass furnace (eg heating plant).

Increase of prices of solid fuels.

Investment costs.

Labour costs.

Maintenance and repair.

Costs of processing energy.

Costs and composition of grassland substrates.

Grassland harvest yields.

Transport costs.

Public funding and subsidies (EU area payments, environmental measures applying to agriculture).

Amount and interests for external capital.
Considering regional characteristic conditions, calculations of land use options and plant investment show that the approach can represent a valuable economic alternative. In addition, it contributes to preserving regional economic structures and to protecting semi-natural grassland habitats. Furthermore, the combination of the IFBB procedure with a biogas plant (IFBB Add-on) leads to improved economic efficiencies of semi-natural grassland uses by numerous synergy effects.